Our identity
A TISS B stands for the initials of Audrey Bonet, founder of the brand.
The letter "A" weaves the letter "B, thus connecting Audrey's initials, a passionate rider and fashion fan.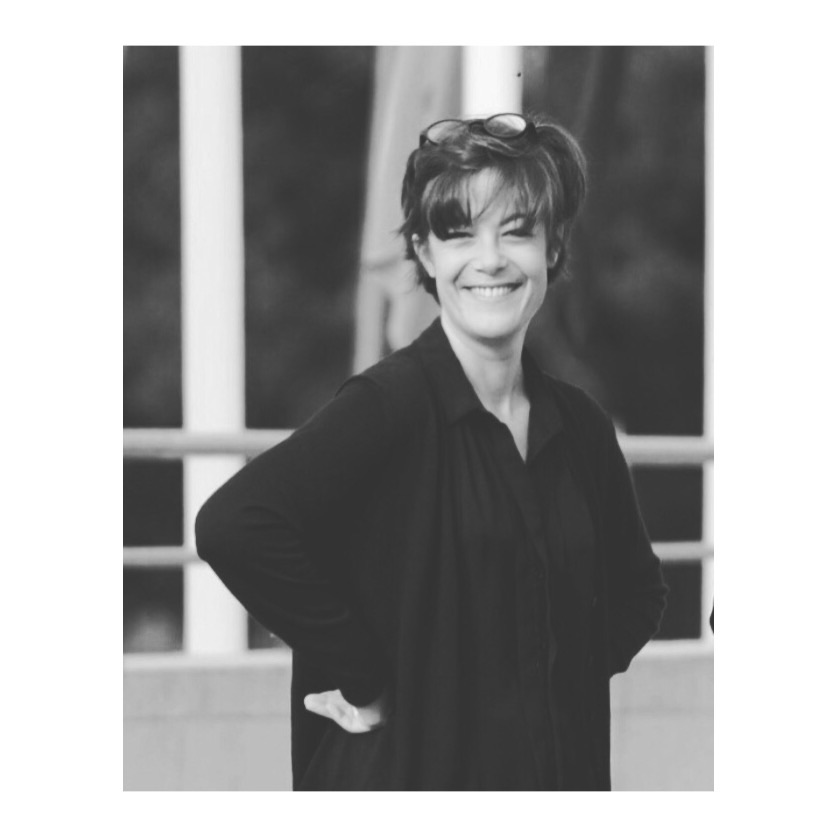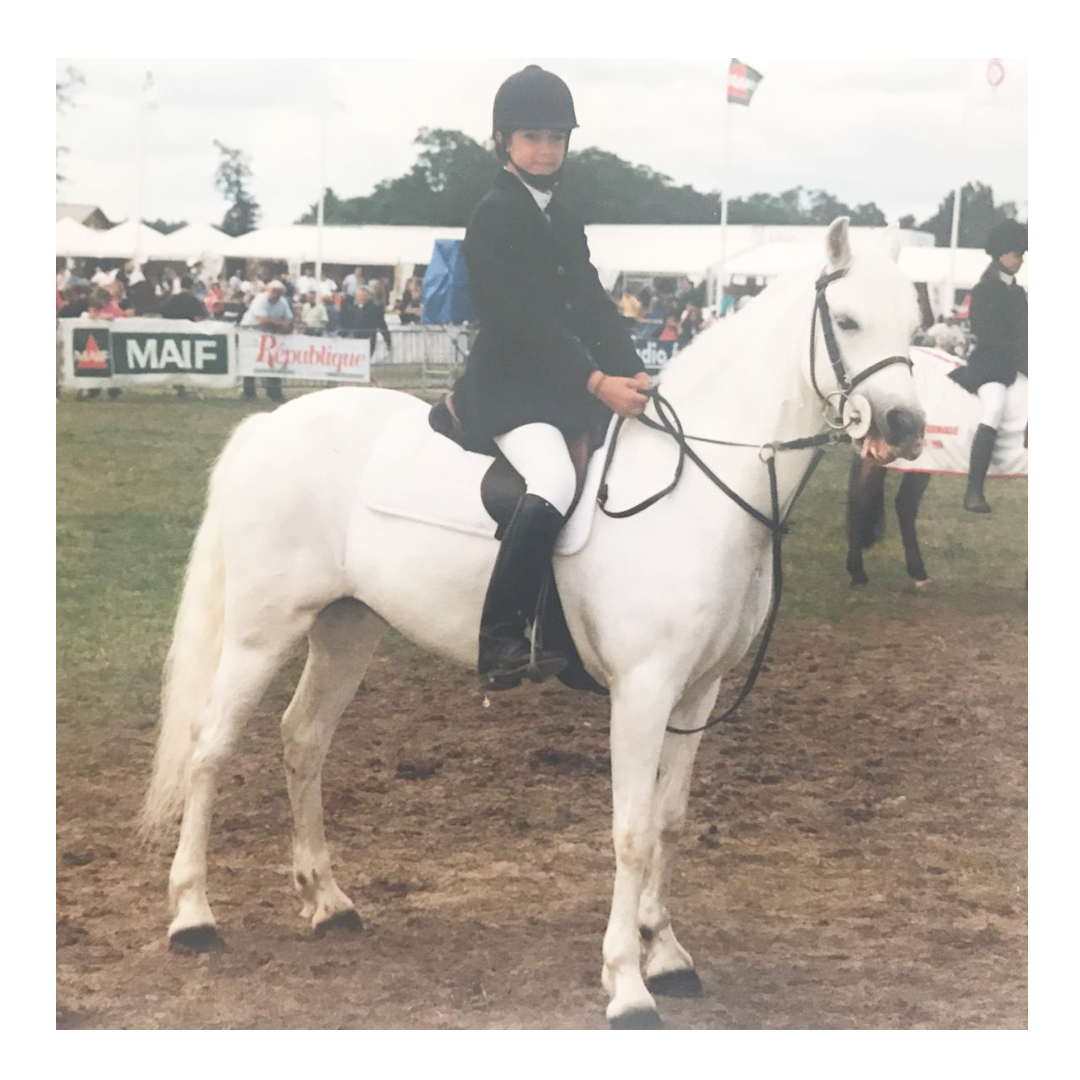 A TISS B and her founder share the same values in life: commitment, responsibility, humility, patience and a need for competition, with constant attention to the well being of both animals and humans.
We love fashion, nice things, diner with friends, beach vacations… the French art of living!
Created in 2012, the company originally created clothing lines for other equine entities (non-profit organizations, international events). A TISS B assists its clients in their global reflexion around the image and values they wish to share through their clothing line.
Many horse professionals have trusted us with their collection 
A TISS B makes the connection between the needs of its clients and the expertise of textile workshops.
* * *
A TISS B's clothing line
With 8 years of experience in sportswear and horse equipment, we felt the need to demonstrate our expertise through our own clothing line.
This line was created for women, passionate riders, who like to be elegant with simplicity and refinement, thanks to our timeless fashion pieces.
A TISS B reflects how we picture today's women and equestrians: strong, free, elegant and inspired.
For all the women who like quality pieces, which are made to last.
A line inspired by equestrian art, with timeless elegance.
This is the story of a new adventure. An adventure we wish for you to take through our brand.
Women, riders, embark on this journey and live your life.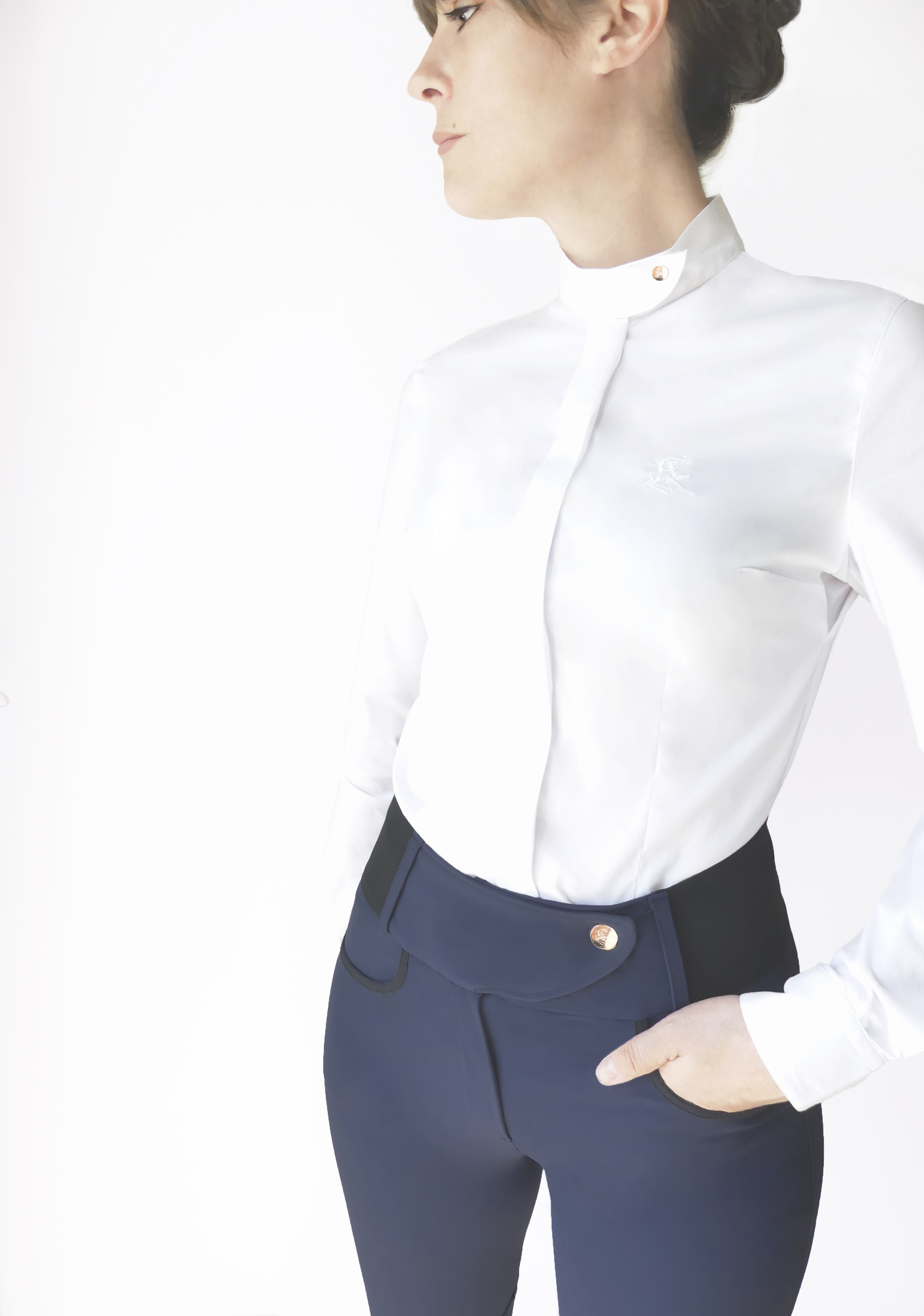 * * *
An identity full of passion
The passion of horses.
A graceful, distinctive and powerful animal, whose elegance and movement inspired A TISS B.
Our clothes reflect this passion.
Equestrian values are also a great source of inspiration: determination, respect, patience, precision.
A strong DNA, an art of living.
« En avant calme et droit » Général A. L'Hotte ("Go forward, calm and straight")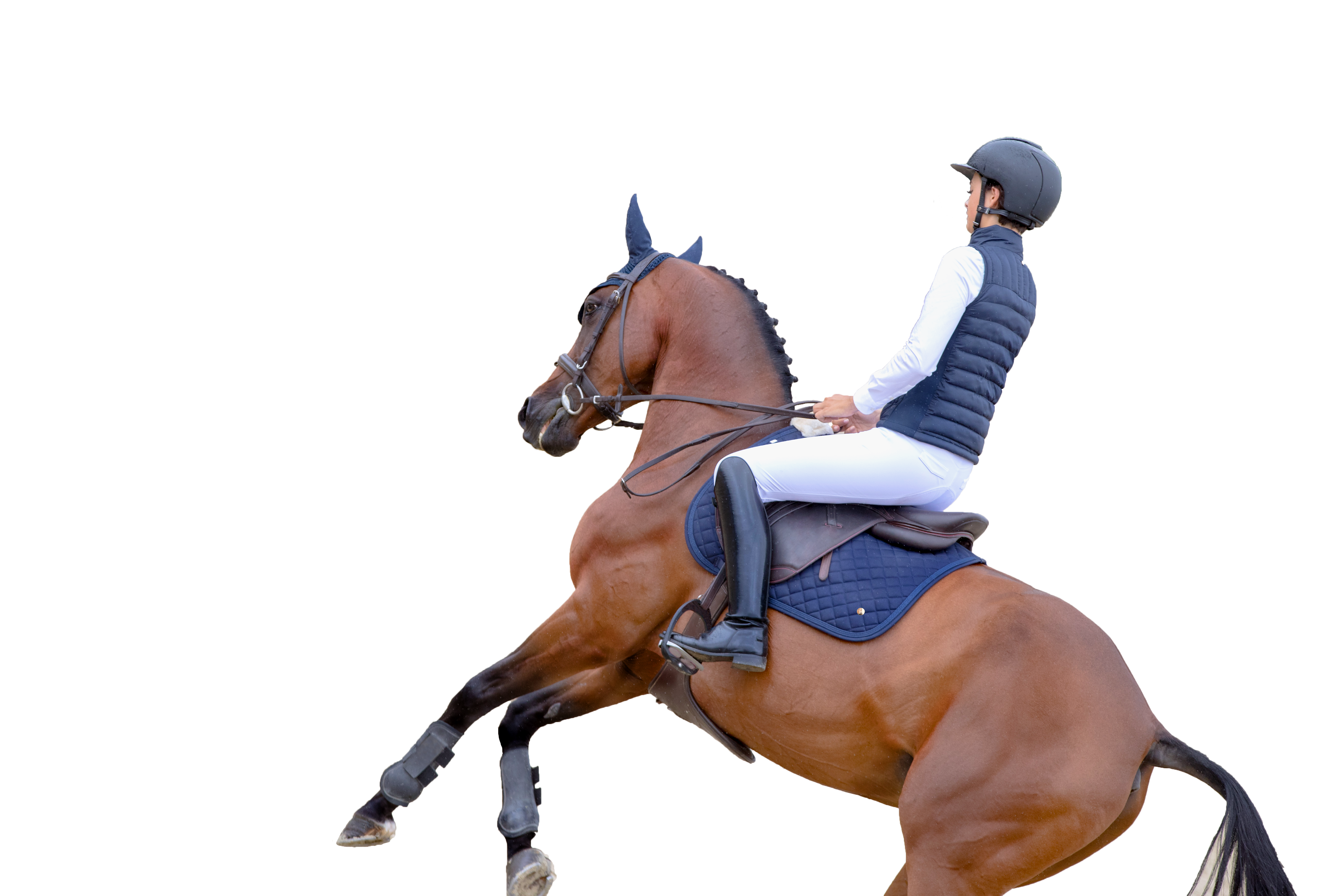 * * *
A creative impulse
A TISS B created its own wardrobe essentials for women.
For everyday life, horse riding and competition, the pieces and accessories are timeless classics, which can be worn for years.
White shirts, sportswear gear, polo shirts, travel bags, accessories…
Classic pieces which will become your favorites.
Real life partners, wardrobe essentials.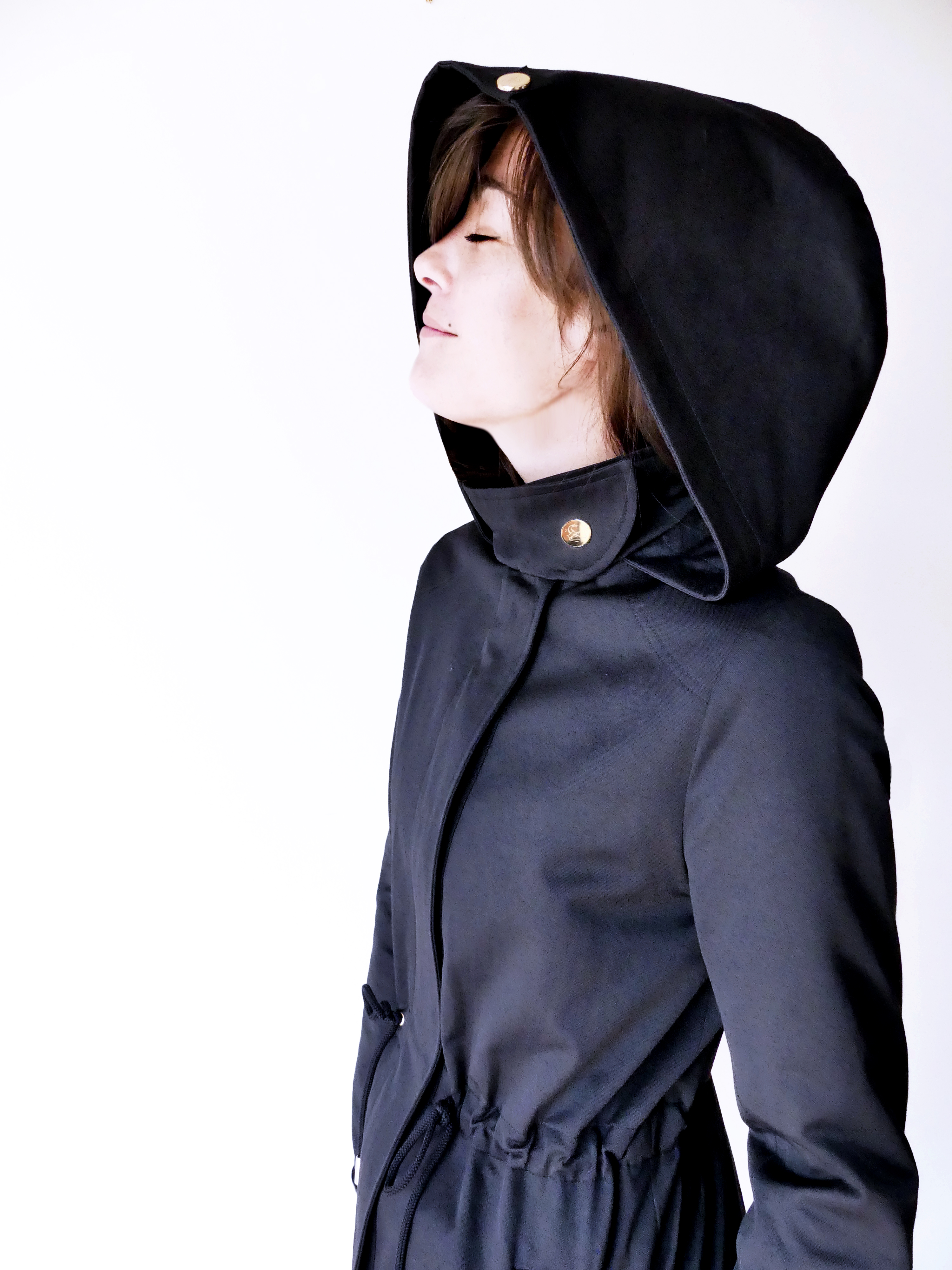 * * *
A visual signature 
A TISS B brings particular attention to details.
Tailored and modern fits, branded with unique details and design 
A signature collar, a golden button engraved with a rearing horse,
A golden zip, a discreet embroidery
Nothing extravagant. Elegance, discretion and finesse.
A subtle yet asserted femininity.
Less is more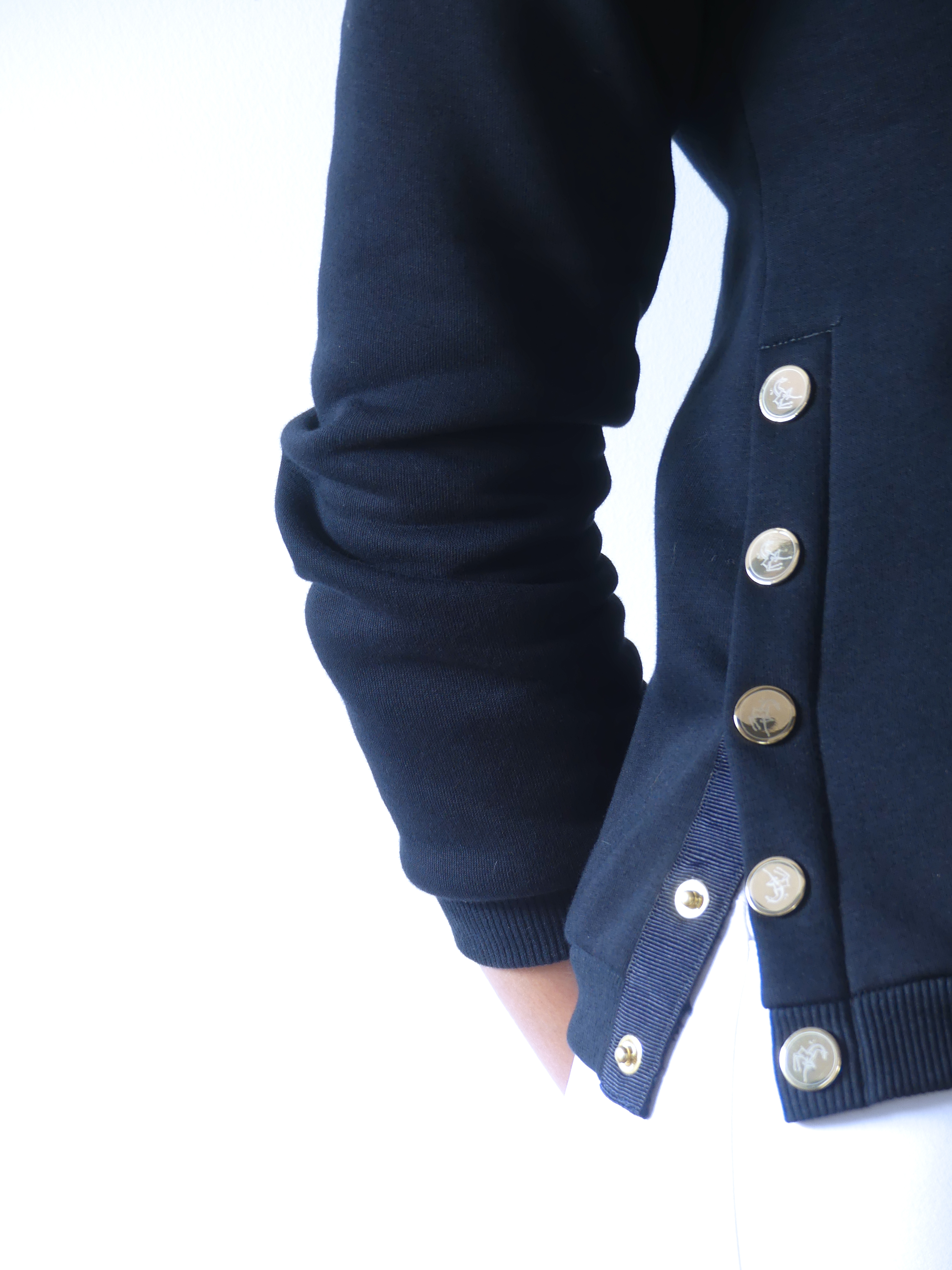 * * *
Carefully selected materials
All of our fabrics are carefully selected so they combine elegance and technical performance.
Our sole requirement: designing clothes that are elegant, comfortable and technical, for both everyday life and horse riding.
We look for quality and manufacturing expertise in order to meet all equestrian women's expectations and needs.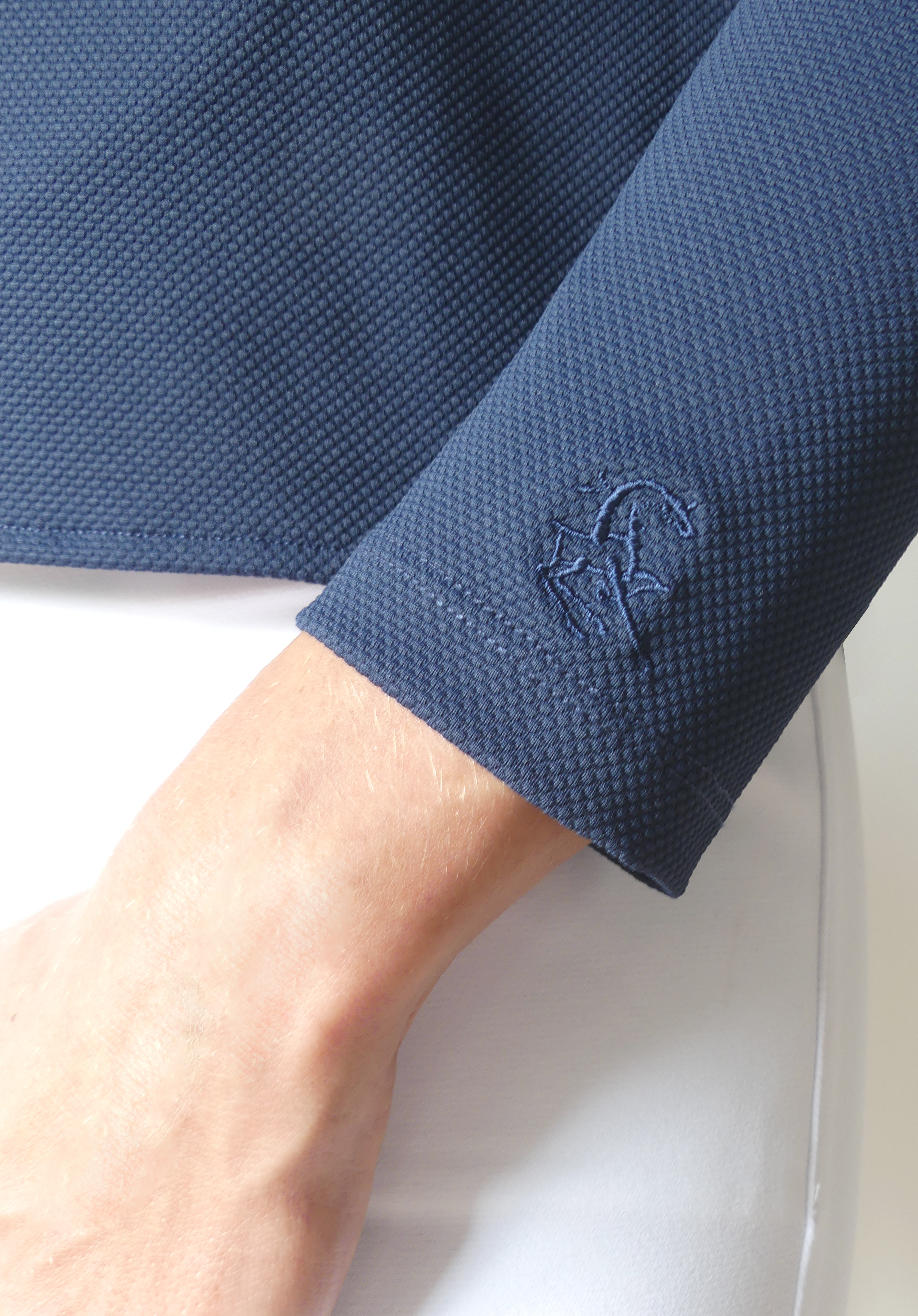 * * *
An artistic touch
The story begins begins with a painted horse, A TISS B's symbol and logo, the brand signature.
Jacques Blezot, painter, artist and renowned sculptor, is Audrey's godfather. He imagined this horse.
This horse's movement, elegance and impertinent simplicity reflect A TISS B's style: an equestrian ambiance combined with an artistic sensitivity.
An artistic background
An equestrian frame
Equestrian way of life